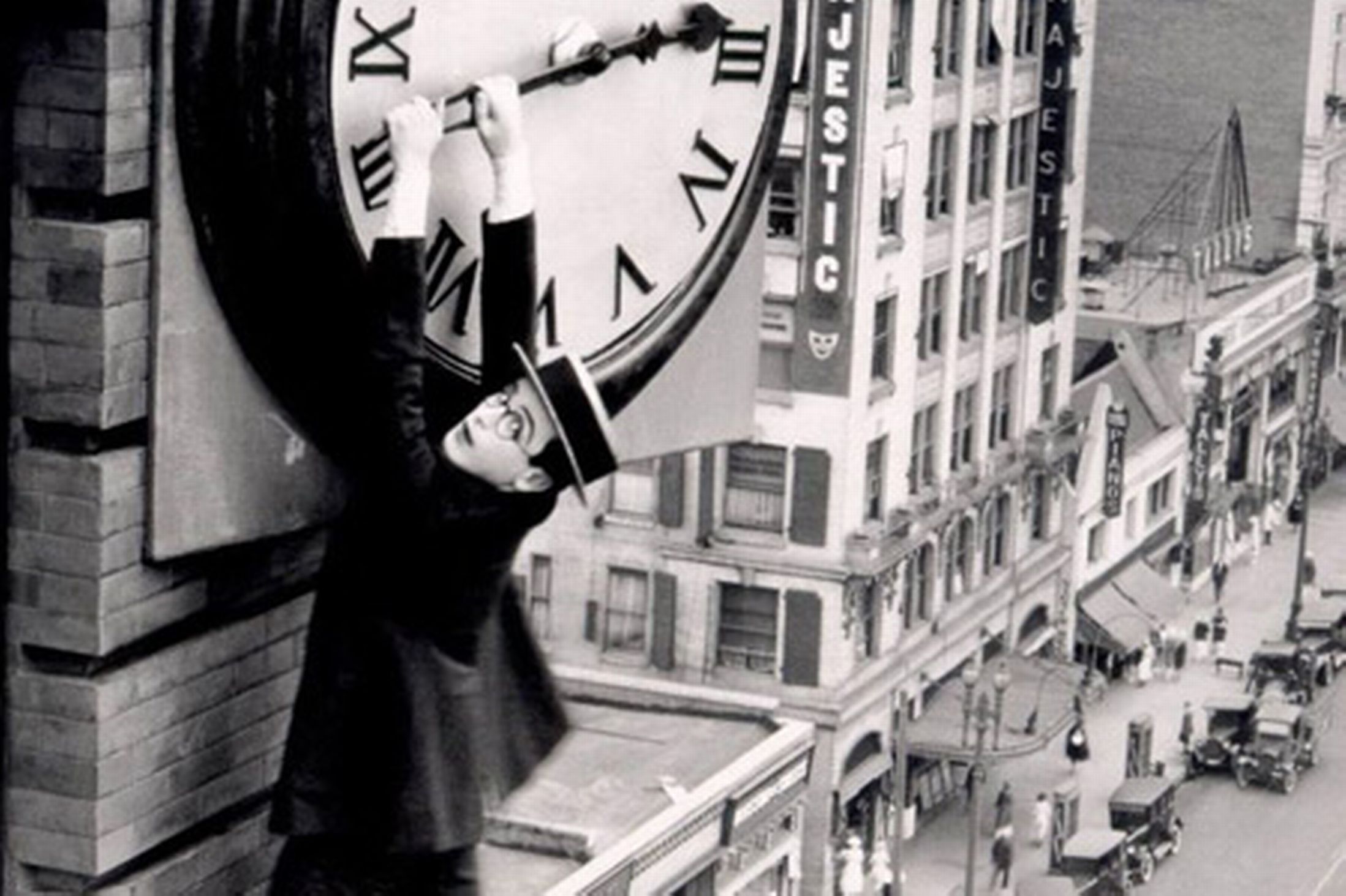 Details:
The Grand Feature Film Orchestra Presents
Harold Lloyd's SAFETY LAST
-- a film with live orchestra --
Thursday, January 13th at 7:00 pm
Journey Downtown Theater
308 Main Street - Vacaville, CA.
in-person or streaming-live
Tickets available HERE
You won't want to miss this concert! It's an action-comedy that can't be described. But, it has to be seen to be believed.
Before computer effects, movie actors had to perform their stunts for real -- right in front of the camera! Harold Lloyd's greatest accomplishment in feat's of hair-raising movie antics was his SAFETY LAST -- initially released in 1923. You'll find the action to be even more exciting than modern films when you realize that it was actually being done before your eyes. 
"Harold Lloyd manages to make the characters sympathetic enough to carry the audience's concern on his journey of crazy stunts and mishaps. One of the best of this era."
                                                            - Empire Magazine

"The other great silent comics defined their own worlds; Lloyd lives dangerously in ours."
                                                           - Chicago Reader