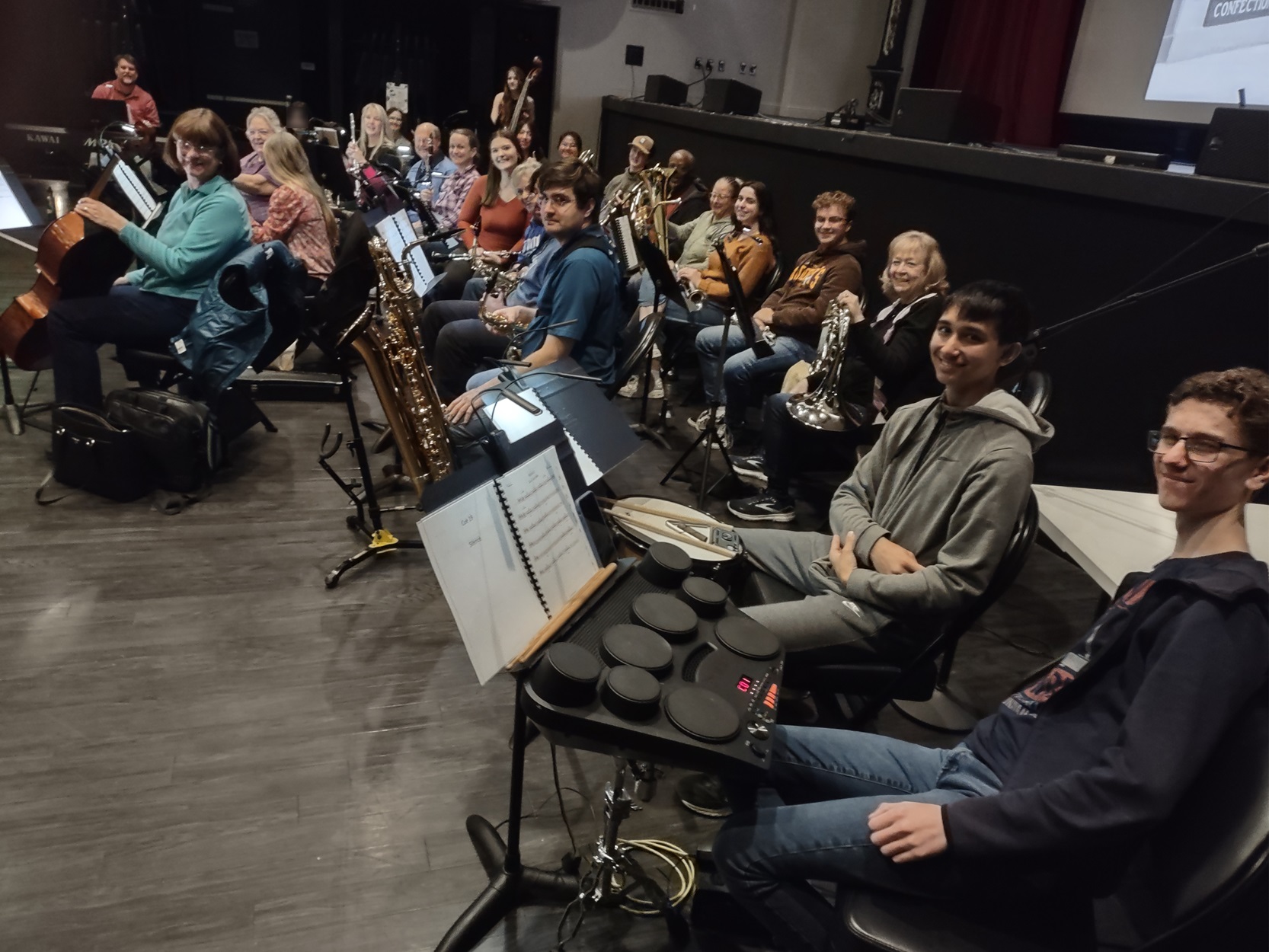 Pictured – Grand Feature Film Orchestra members at a logistics session for Sherlock Junior
It takes from three to six months to prepare for a GFFO performance.
One can't just go to the movie music store and buy music for these LIVE film concerts. They must be painstakingly procured, arranged, composed, restored – whatever's necessary to bring back the wonder originally intended for the movie-going audience. Sound effects must be realized and brought back using practical and digital means to enhance the story. Researching availability and licensing is key to putting the program together. 
Members of the GFFO attend educational sessions, engineering logistics meetings, and rehearsals to not only play the music well, but to synchronize that music perfectly to the action on the screen. This includes on-the-spot improvisation, composition, and special orchestration. 
Serious student musicians are welcomed to the GFFO to work beside professionals in order to learn the art and study the history of film music and sound effects from its early roots. Twenty-four two-hour educational sessions are necessary before the full orchestra rehearses together. At That point, it's a run-through to shake out any technical and logistical problems and then on to the performance!
The GFFO has a resident professional composer, an arranger, a conductor, a producer, a mechanical engineer, a business administrator, an accountant, a safety coordinator, professional musicians, as well as a host of others to make the GFFO movie magic possible! 
The result of this labor of love can be seen at our upcoming movie concerts, such as the world premiere show: Sherlock Junior on November 19th! 
Journey Downtown Theater
308 Main Street – Vacaville