After the fantastic WINGS performance by the GFFO last August, it's only fitting that they move into higher elevations beyond earth's realm. If Space truly is the final frontier, let's look at how early films approached this wonder of the imagination and how music became an important vehicle (or should I say "spaceship") to make dreams a reality. 
Looking at the roots of space adventures, the GFFO will go to work reviving two classics to present to you in January. 

This exciting project includes two legendary films --
 
     Georges Méliès' A TRIP TO THE MOON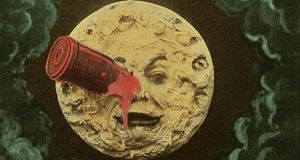 1902 is the year that French filmmaker Georges Méliès created his most iconic short movie depicting man's first visit to our moon. Remember, this is 1902 and what they knew about space travel was limited. The charm of the notion that a rocket ship could be loaded into a cannon, pointed, and shot into the sky sparked the world's imagination. 
Who would be waiting to greet us on the moon? Would the moon people be friendly? The GFFO will attempt to answer these questions with a brand new LIVE musical score!
The movie was originally presented in color back in 1902. How was this possible? Georges Méliès hand-painted the colors into each movie frame. The movie will be presented in its original hand-painted colors.
     Edward Wood's PLAN 9 FROM OUTER SPACE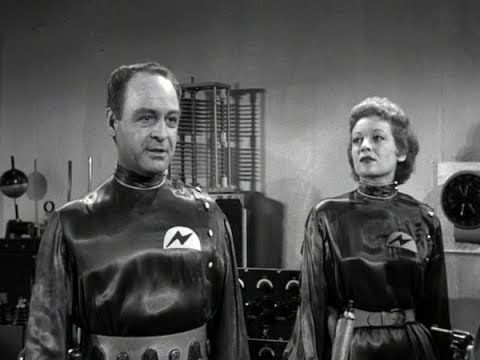 In 1957, with the same naive energy as Georges Méliès but none of the resources to make a serious cinematic effort, filmmaker Ed Wood set out to create a space sci-fi masterpiece filled with drama and edge-of-your-seat action. However, without the funding or the talent, his production faced impossible odds. The result was a hilarious comedy still enjoyed over half a century later. 
Why did the space aliens, in flying saucers, come to earth to administer plan 9?
Why did such an advanced race fail with plans 1 through 8?
We may never know the answer, but we'll have lots of fun exploring this anti-classic.
The film will be presented in its rarely seen wide-screen format with a new LIVE score and a few surprises of our own!

Details:
Plan 9 from Outer Space - A Trip to the Moon
Sun, Jan 29, 2023 @ 2:00PM 
Journey Downtown Theater, 308 Main Street, Vacaville, CA.
Available in-person and live-streaming!
Advance tickets are available now.
https://thegffo.com/event-calendar