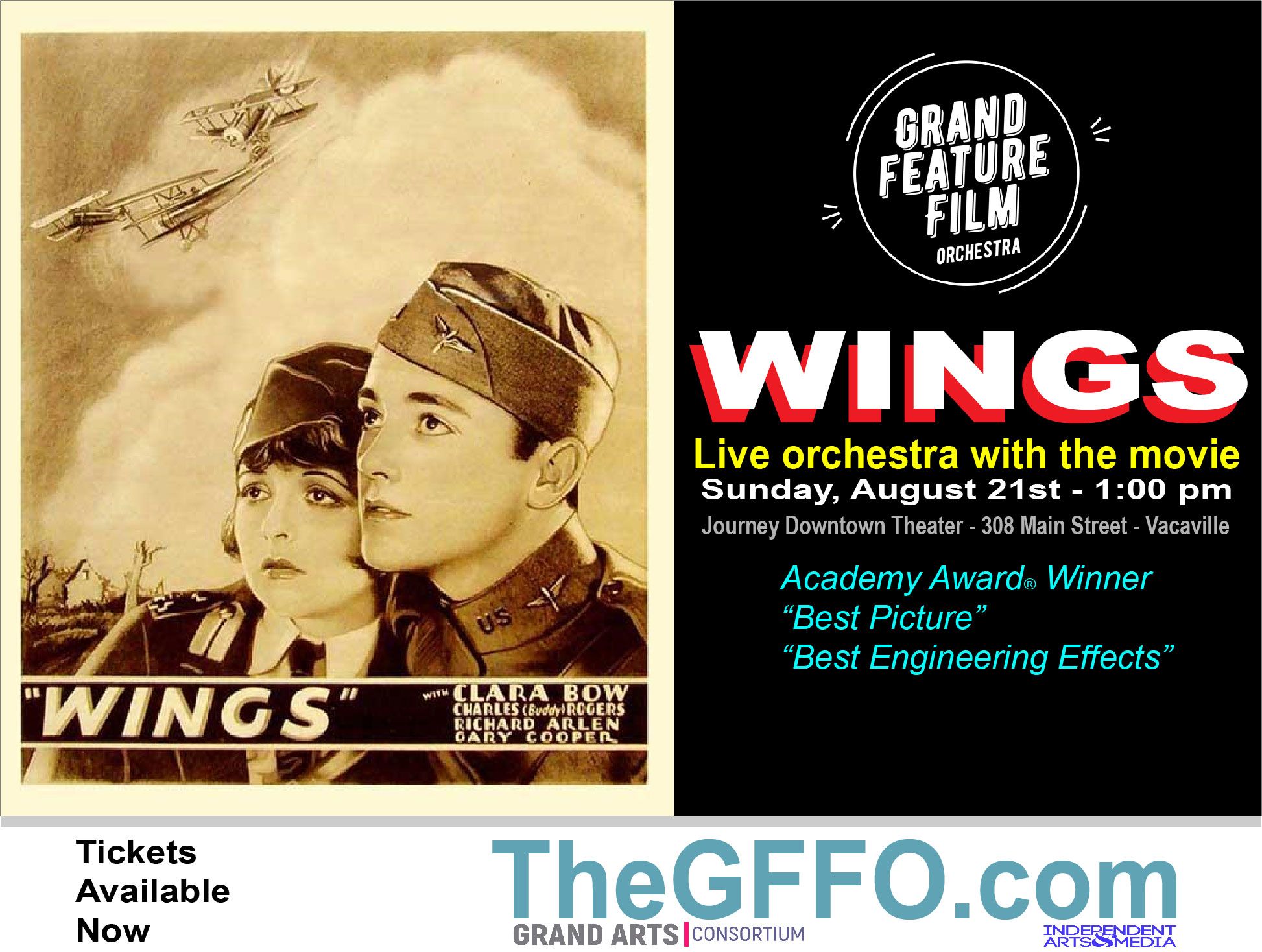 An afternoon of great entertainment, food, and drinks is in store
The Grand Feature Film Orchestra
WINGS
live orchestra with the movie
August 21st, at 1:00 pm

TICKETS 
$30 - general admission
$20 - military veterans using coupon code: propsandwings
Elementary, middle, and high school students get in FREE. 
Tickets are available now right here:
https://thegffo.com
The Grand Feature Film Orchestra members have been working all summer to prepare for this stunning performance! This will be our first Sunday matinee-style event with fresh popcorn, kitchen-prepared snacks, and more!
Hey... It's a movie -- dress casually and have a great time as the orchestra performs the music with the film LIVE!
WINGS is the very first movie to win "Best Picture" and has set the standard for death-defying aerial stunts and a cast of thousands! This is a once-in-a-lifetime experience you won't want to miss. 
Fresh WOOD-FIRE PIZZA RECEPTION right after the performance!
Join us right after the performance for a reception with the musicians and fellow movie fans featuring fresh wood-fired pizza right after the performance on Journey Downtown Theater's new outside patio!