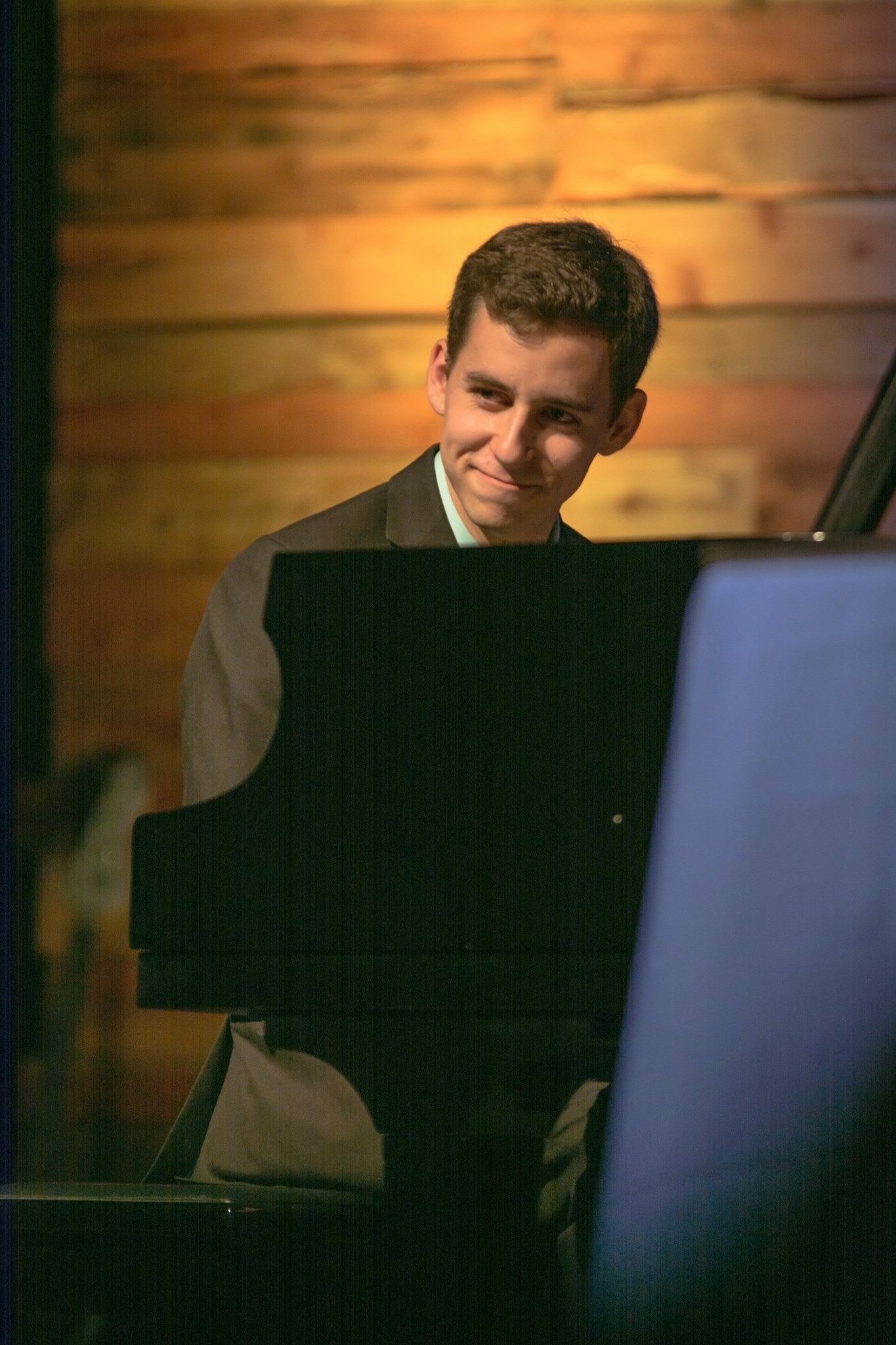 The GFFO is proud to present the world-premiere musical score by our resident composer and GAC chairman, Evan Losoya. This will be his fourth feature film project with our ensemble.
Evan commented on the upcoming movie score, "I'm excited about scoring another Buster Keaton film. His physical comedy never ceases to amaze me. This kind of comedy poses a challenge to me as the composer as I hope to capture all of his stunts in the musical score. In the end, seeing and hearing the finished product is very rewarding!"
Evan has served as the chairman of the Grand Arts Consortium since 2021, where he has composed and transcribed several film scores for the Grand Feature Film Orchestra (GFFO). Most recently, the GFFO performed his score for the 1928 silent comedy Steamboat Bill, Jr. starring Buster Keaton. 
Evan received a BA in Music Composition from the University of California, Santa Barbara, and an MFA from the California Institute of the Arts. He's currently pursuing a Doctor of Musical Arts degree in Composition at the Peabody Institute of The Johns Hopkins University.

For more information about Evan Losoya, visit his website:
The GFFO LIVE - Buster Keaton's Sherlock Junior (1924) - LIVE Orchestra with the Movie
 — 4:00 PM (PST)
Journey Downtown Theater, 308 Main Street, Vacaville, CA.
Tickets for the performance are available now!