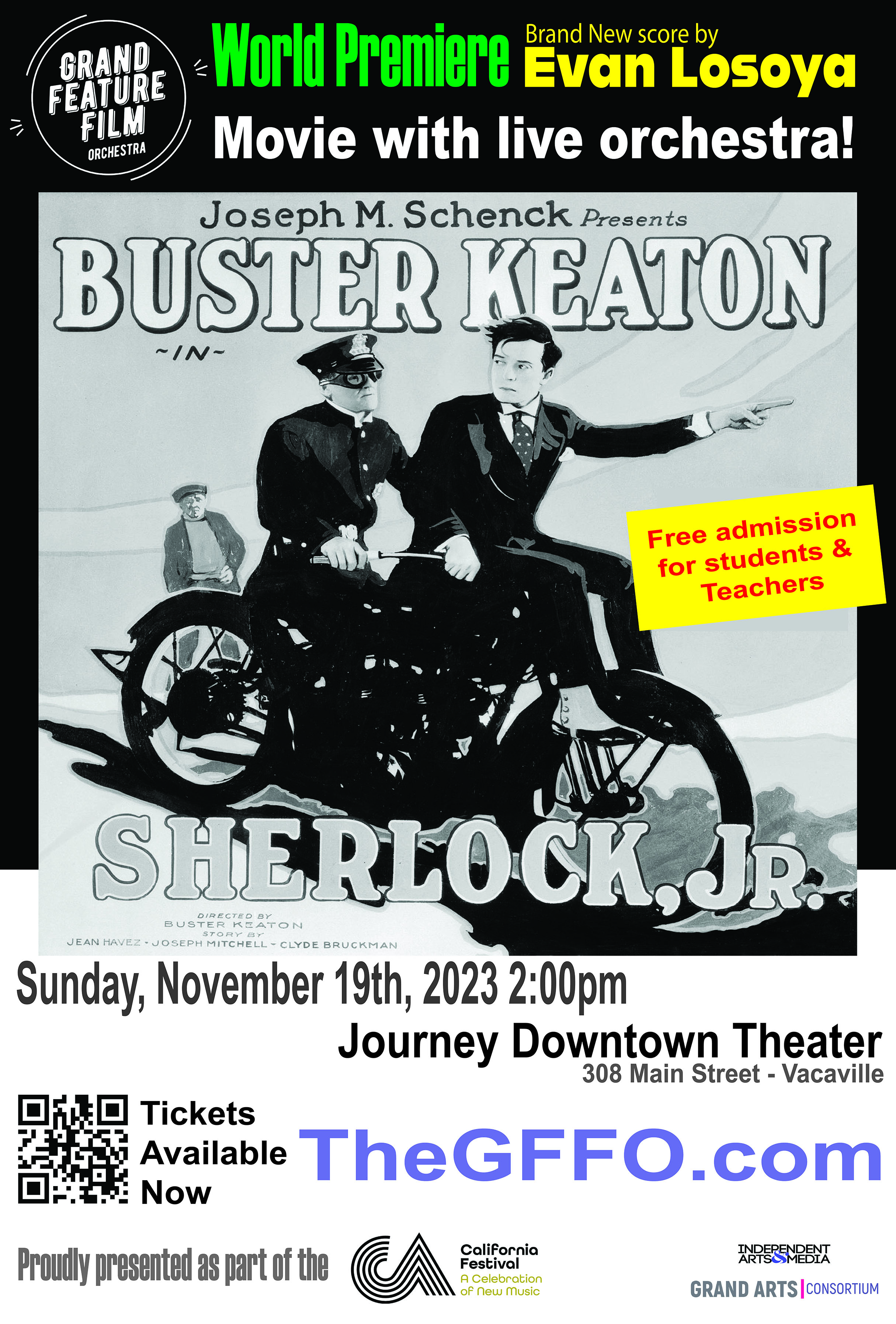 Exciting World premiere for the Grand Feature Film Orchestra
Buster Keaton is one of the silent era's greatest filmmakers and physical comedians. In this legendary feature, Keaton attempts to win the heart of his true love by solving crimes like the great Sherlock Holmes with unexpected consequences. 
"Self-referentiality, impeccable stunts and eye-popping cinematography: Keaton's grace and visual wit are unmatched even today."
   - Sunday Times (UK)
"Like all Keaton comedies Sherlock, Jr., is constructed with amazing ingenuity."
   - Life Magazine
"A master of movement and stillness, Keaton developed a comedy style that was as intellectual as it was physical…"
   - Los Angeles Times
The GFFO Is excited to bring movie music fans this hilarious comedy feature with some of the cleverest stunts ever set to film. We're doubly excited to pair the classic film with a brand new epic musical score by our composer-in-residence, Evan Losoya!
Also included will be a short featurette and overture before the feature – more on that later!
It's all part of the California Festival: A Celebration of Music 2023