Have you ever wondered how much science goes into movie-making? Real science is at play when you marvel at a magic fantasy film or travel to distant stars with a space epic. That's the beauty of big-screen entertainment! It's also the rich history of filmmaking that spans over a century! Even 1950s adventure movies employed some impressive practical effects. Science is a big part of what we'll explore in the latest project by the Grand Feature film orchestra. 
The GFFO collaborates with trained and experienced engineers to bring some amazing innovations to emerge from the screen and onto the stage! In the case of Plan 9 from Outer Space, we'll have to do a lot of science to bring this film to life.  
The legendary Ed Wood worked with severely limited funds to create Plan 9, so practical special effects were difficult to achieve. His flying saucers were model kits purchased from a toy store. The airplane cockpit was constructed of plywood and a shower curtain. But he did manage to get his hands on a bit of electrical technology -- The "Jacob's Ladder."
Featured onboard Eros' spaceship interior is the famous high-voltage device. It has no plausible explanation in the story, but it's cool for mad science -- and madder science fiction space movies!
Assembling high-voltage science-fiction gadgets are tasks the GFFO does well. Our performance will have actual LIVE demonstrations of these devices to marvel at as the original movie progresses. Of course, these fantastic devices will also be displayed to experience and study after the concert.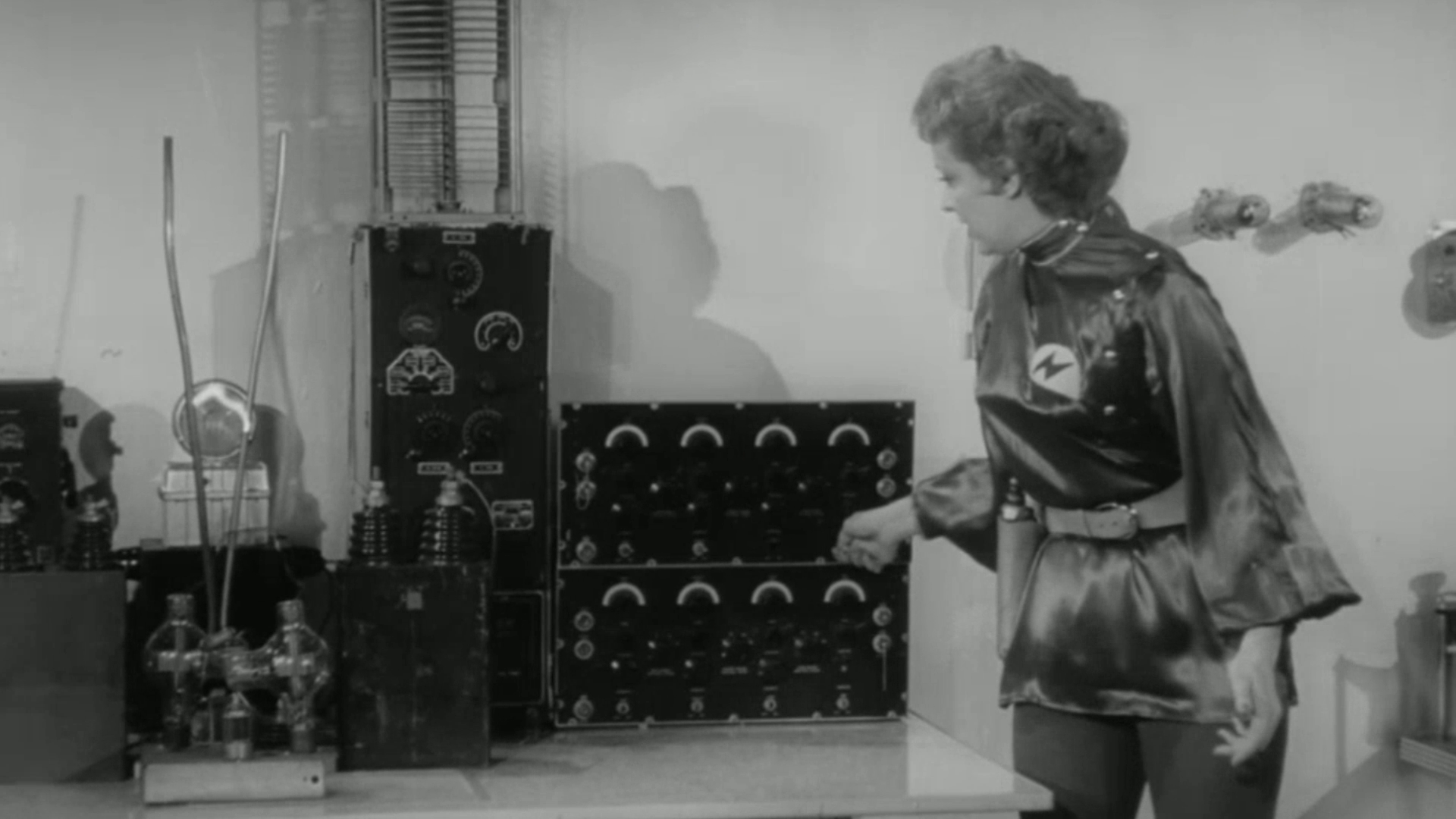 Arcing device on the left of the image above is "Jacob's Ladder" used in Plan 9 from Outer Space (1956)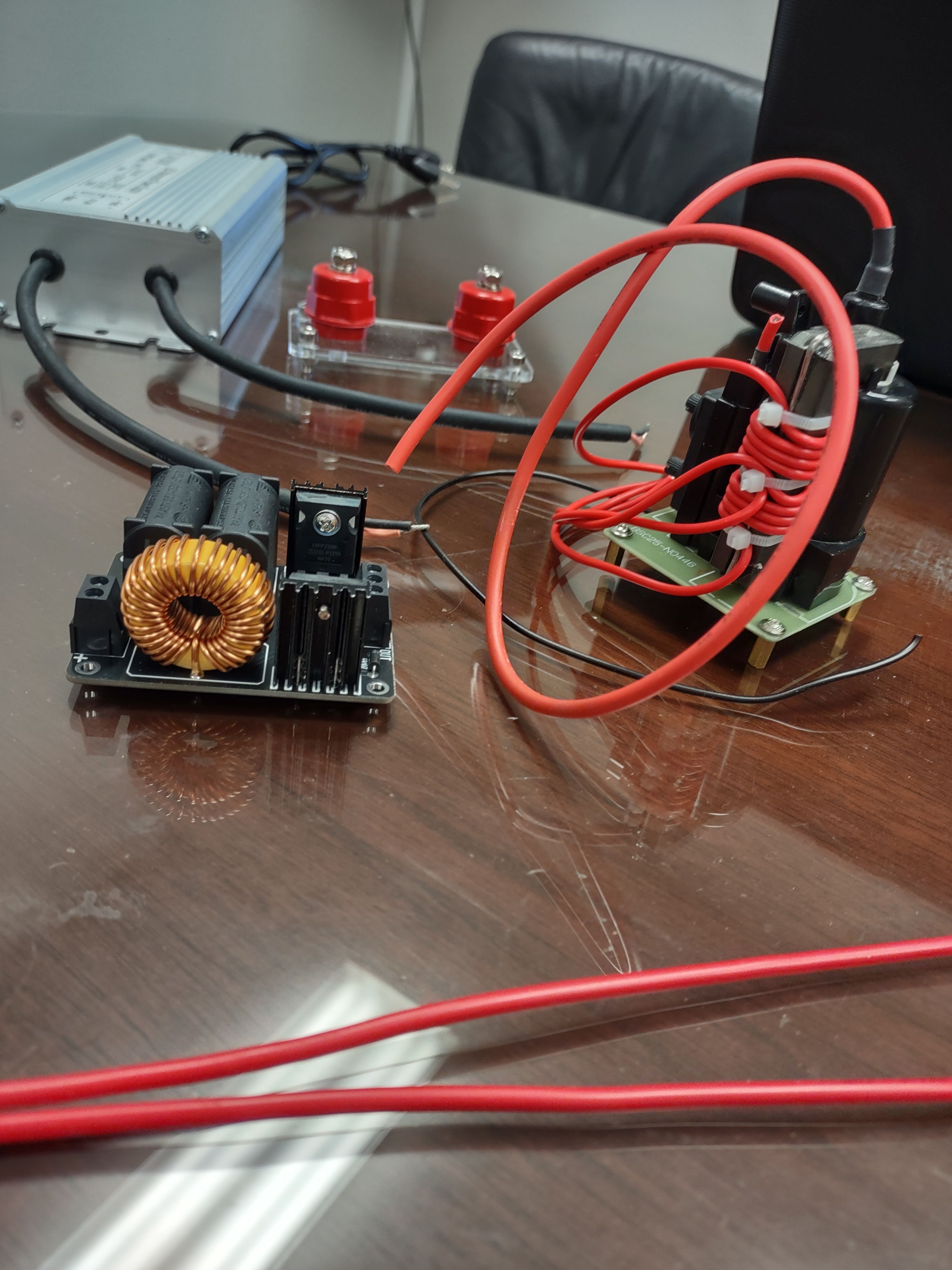 Constructing a modern Jacob's Ladder for GFFO's LIVE performance