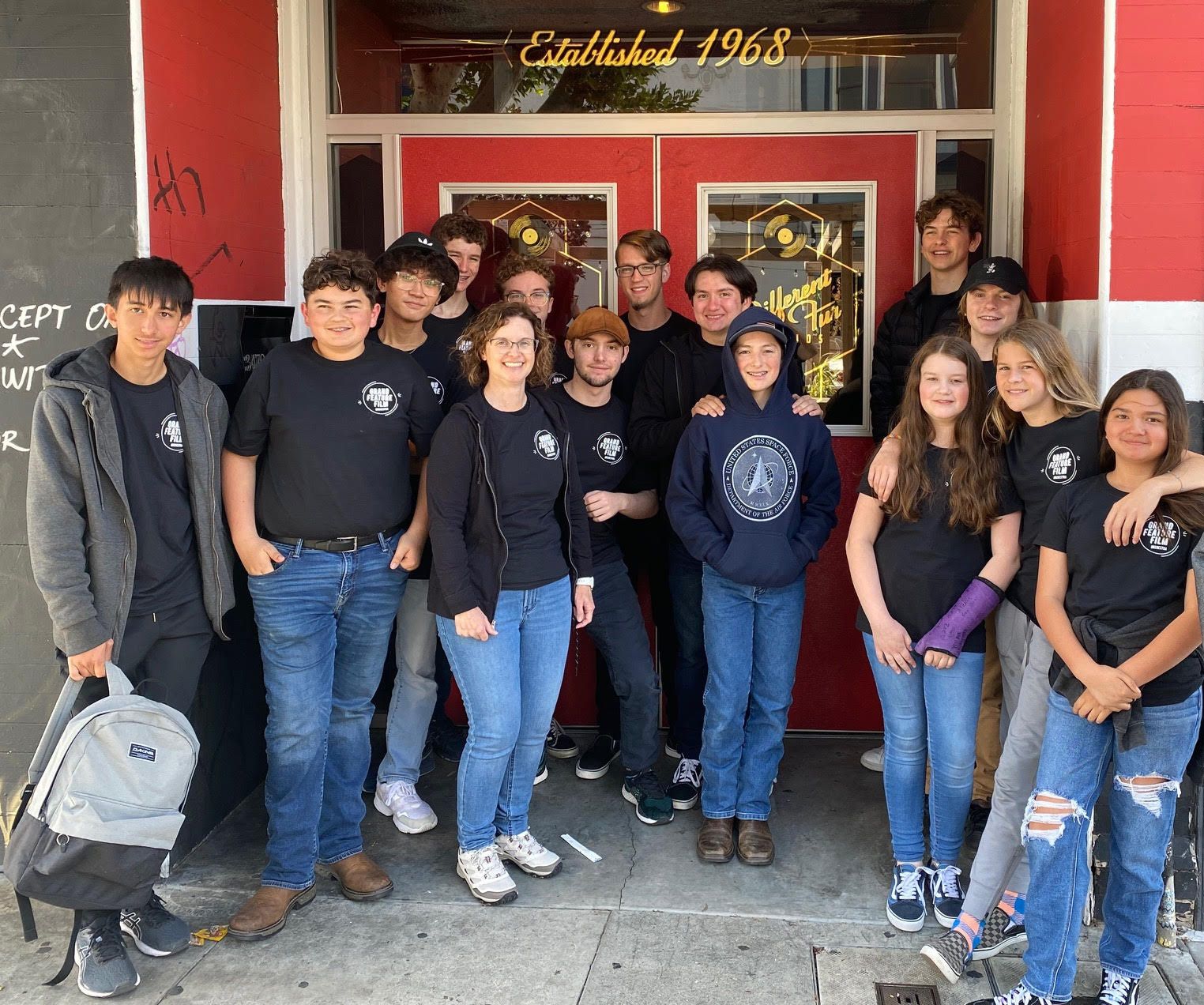 Student GFFO members outside Different Fur recording studio in San Francisco recording their album, "Overtures."
The GFFO is a magical collaboration of students and professionals. Students members of the GFFO learn more than the musical parts for performance. They must learn improvisation, advanced reading skills, music theory, harmony, arranging, and orchestration. It's a lot of fun and a lot of work.  
GFFO member students are part of an intensive study of music. It's one thing to play what's written. It's another thing to read it in a different key by sight, to add cues by improvisation, and to orchestrate the music to fit the story on the big screen. Complex time changes are used in the film to correct scene transitions and action cues changing the rhythmic feel on a dime. Everything is instantaneous and often unexpected to add to the excitement. That's the beauty of cinema -- to surprise and delight! Music helps make it happen. 
They don't do it alone. GFFO students get the privilege of working with some of the most talented artists in Northern California. That's when the whole orchestra is completed, and we're ready to present the epic performances to our movie fans.  
It's a real honor to work with the talented students of the GFFO! You're in for an excellent and exciting performance in August! 
Details:
Directed by William Welman 
Musical Score by Carl Davis 
Performed LIVE by The Grand Feature Film Orchestra 
Journey Downtown Theater 
308 Main Street - Vacaville 
Sunday, August 21st at 1:00 pm